Justin Bieber - the Fake Bad Boy
Posted by Bob Barcus on January 19th, 2014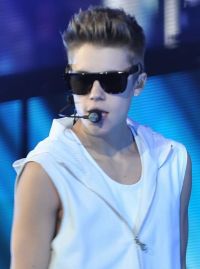 So for my first blog post of the year (yes, I'm running a little behind), I'd like to delve into my thoughts on this Justin Bieber kid. Am I the only one that things that all of these "bad boy" stunts are some sort of pre-planned publicity maneuvers to try to carve his image into something completely different?
It seems like he's up to no good every other week – creating one controversy after another. Celebrity gossip shows like Entertainment Tonight, Access Hollywood, Extra and others seems to enhance the hype (either purposefully or otherwise) in an effort to increase his bad boy image. Frankly, I don't buy it.
To me, he's just a punk kid whose handlers are trying to manipulate and rebrand his image. He's getting older and his teenage status is slowly slipping away. From a business standpoint, I suppose it makes sense. However, from another angle, most people are simply perceiving him a douche.
If you think about it, his image has completely changed in the last couple of years. He has been implicated in a number of "scandals" from sex and drugs to (even worse) egging and spitting and yet he hasn't been arrested or charged with any crime. Even when they searched his house after this recent $20,000 egging crisis, his friend was the one arrested and charged with possession of Ecstasy. While his bodyguards, friends and members of his entourage have all been arrested, the singer himself always eludes the long arm of the law. Trust me, his people are working on a way to get him into jail without risking his life or career. The kid's gotta have street cred, right?
Photo Credit - Joe Bielawa
---
Comments
comments powered by

Disqus